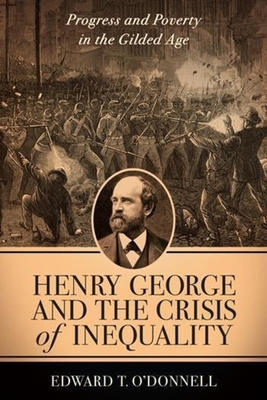 Henry George and the Crisis of Inequality (Hardcover)
Progress and Poverty in the Gilded Age (Columbia History of Urban Life)
Columbia University Press, 9780231120005, 376pp.
Publication Date: June 9, 2015
Other Editions of This Title:
Paperback (4/17/2017)
* Individual store prices may vary.
Description
America's remarkable explosion of industrial output and national wealth at the end of the nineteenth century was matched by a troubling rise in poverty and worker unrest. As politicians and intellectuals fought over the causes of this crisis, Henry George (1839-1897) published a radical critique of laissez-faire capitalism and its threat to the nation's republican traditions. Progress and Poverty (1879), which became a surprise best-seller, offered a provocative solution for preserving these traditions while preventing the amassing of wealth in the hands of the few: a single tax on land values. George's writings and years of social activism almost won him the mayor's seat in New York City in 1886. Though he lost the election, his ideas proved instrumental to shaping a popular progressivism that remains essential to tackling inequality today. Edward T. O'Donnell's exploration of George's life and times merges labor, ethnic, intellectual, and political history to illuminate the early militant labor movement in New York during the Gilded Age. He locates in George's rise to prominence the beginning of a larger effort by American workers to regain control of the workplace and obtain economic security and opportunity. The Gilded Age was the first but by no means the last era in which Americans confronted the mixed outcomes of modern capitalism. George's accessible, forward-thinking ideas on democracy, equality, and freedom have tremendous value for contemporary debates over the future of unions, corporate power, Wall Street recklessness, government regulation, and political polarization.
About the Author
Edward T. O'Donnell is associate professor of history at the College of the Holy Cross in Worcester, Massachusetts. He is the author of 1001 Things Everyone Should Know About Irish American History and Ship Ablaze: The Tragedy of the Steamboat General Slocum, and he is the coauthor of Visions of America: A History of the United States. His work can be found at www.edwardtodonnell.com and www.inthepastlane.com.