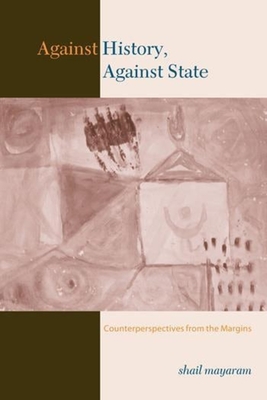 Against History, Against State (Paperback)
Counterperspectives from the Margins (Cultures of History)
Columbia University Press, 9780231127318, 316pp.
Publication Date: January 7, 2004
* Individual store prices may vary.
Description
Reassessing conventional South Asian historiography from a subaltern perspective, Against History, Against State examines how conceptions of history and memory clash. For nearly a millennium, the Meos of northwest India--one of the largest Muslim populations in South Asia--endured a succession of brutally oppressive regimes, from the Arab conquest in the eighth century through the establishment of the Turkish Sultanate, the Mughal Empire, the regional Rajput kingdoms, and the era of British imperialism. Unwilling to abandon their ethnic and religious identity, the Meos developed an independent oral tradition that enabled them to challenge state formation for centuries. By creating an alternate record of their past through songs and stories, the Meos were able to successfully retain a degree of cultural sovereignty. But their quest for autonomy was stigmatized, even criminalized, while histories--written by the literate, ruling elite--transformed ethnic prejudice into historical fact. This pioneering study, based on a decade of intensive research, explores the Meo community through their oral tradition, revealing sophisticated modes of collective memory and self-governance. Against History, Against State reveals the remarkable complexity and resilience of a transgressive culture that has survived on the margins of Hinduism and Islam.
About the Author
Shail Mayaram is a visiting senior fellow at the Centre for the Study of Developing Societies in Delhi, India, and a fellow at the Institute of Development Studies in Jaipur, India. She is the author of Resisting Regimes: Myth, Memory and the Shaping of a Muslim Identity, the co-author of Creating a Nationality: The Ramjanambhumi Movement and the Fear of Self, and a member of the Subaltern Studies editorial collective.