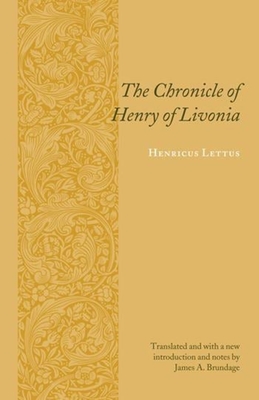 The Chronicle of Henry of Livonia (Records of Western Civilization) (Paperback)
Columbia University Press, 9780231128896, 288pp.
Publication Date: January 13, 2004
* Individual store prices may vary.
Description
The only English translation available of the most important first-hand account of the "Northern Crusades" in the Baltic states has finally been reprinted, with additional maps and a revised introduction by James A. Brundage. Henry's chronicle is the only surviving evidence for many episodes in the early stages of Christendom in the Eastern Baltic. In describing sights, sounds, and even the personal appearance and quirks of many of the people he encountered, Henry of Livonia provides us with an invaluable and deeply human history.The pope's call for a renewed holy war at the end of the twelfth century inspired not only the famous crusades in the Middle East but also a series of less celebrated yet decidedly more successful Northern Crusades. Scandinavian rulers and German military monks conquered and settled the Baltic world, spreading Western values and Christianity. At the time, the region of Livonia (present-day Estonia and Latvia) was a crossroads of Germanic, Scandinavian, and Russian trade, culture, and religion. The Chronicle of Henry of Livonia provides insight into not only military operations in the East during this tumultuous period but also the conflicted attitudes of an eyewitness, revealing the complex melding of religious motives with political aims.
About the Author
James A. Brundage is Ahmanson-Murphy Distinguished Professor of History emeritus at the University of Kansas. He is the author of numerous books on medieval history, including The Crusades, Medieval Canon Law, and Law, Sex, and Christian Society in Medieval Europe.