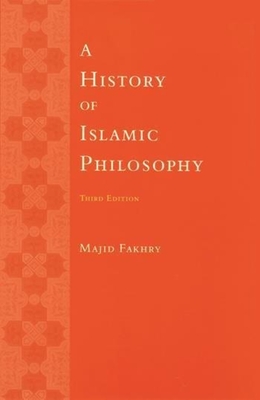 A History of Islamic Philosophy (Paperback)
Columbia University Press, 9780231132213, 472pp.
Publication Date: October 27, 2004
Other Editions of This Title:
Hardcover (10/27/2004)
* Individual store prices may vary.
Description
The first comprehensive survey of Islamic philosophy from the seventh century to the present, this classic discusses Islamic thought and its effect on the cultural aspects of Muslim life. Fakhry shows how Islamic philosophy has followed from the earliest times a distinctive line of development, which gives it the unity and continuity that are the marks of the great intellectual movements of history.
About the Author
Majid Fakhry is professor emeritus of philosophy at the American University of Beirut and adjunct professor at Georgetown University. He is the author of several books, including Averroes: His Life, Works, and Influence; Islamic Philosophy, Theology, and Mysticism; Ethical Theories in Islam; Al-Farabi, Founder of Islamic Neoplatonism; and Philosophy, Dogma, and the Impact of Greek Thought on Islam, in addition to fifteen titles in Arabic. He has recently published a translation of the Qur'an entitled An Interpretation of the Qur'an: A Bilingual Edition.