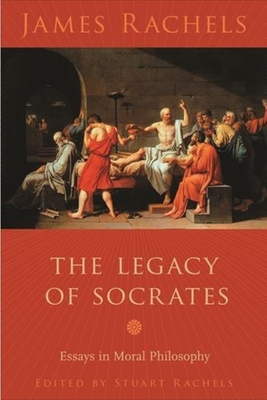 The Legacy of Socrates
Essays in Moral Philosophy
Hardcover

* Individual store prices may vary.
Description
James Rachels's philosophical writings address key questions of contemporary life and the classic dilemmas of moral philosophy. A leading figure in the development of applied ethics, James Rachels became an influential and sometimes controversial thinker on issues concerning animal rights, euthanasia, bioethics, and moral objectivity. This final collection of James Rachels's work brings together fourteen essays that best summarize Rachels's philosophical positions. The essays also shed new light on the depth and breadth of Rachels's work and its importance for contemporary philosophy. Written in Rachels's characteristically lucid, literary prose, these essays address the relationship between morality and reason, the duty to relieve both human and animal suffering, the independence of morality from religion, the rejection of relativism and egoism, and the role of ethics in a democratic society. Rachels offers an argument for vegetarianism, examines a controversial case involving a surrogate mother, and speculates on the ethics of political killing. Other essays range from Rachels's interpretation of Nietzsche's philosophy to his appreciation of movies. Rachels was a strong believer in the ability of moral philosophy to improve our lives. This collection, which brings these important works together for the first time, is a testament to both the value of moral philosophy in understanding our world and the richness of Rachels's contributions to this understanding.
Columbia University Press, 9780231138444, 248pp.
Publication Date: January 1, 2007
About the Author
James Rachels (1941-2003) was university professor of philosophy at the University of Alabama at Birmingham. He wrote The End of Life: Euthanasia and Morality, Created from Animals: The Moral Implications of Darwinism, Can Ethics Provide Answers?, The Elements of Moral Philosophy (four editions), and Problems from Philosophy.Stuart Rachels is an associate professor of philosophy at the University of Alabama. A former U.S. Chess Champion and a Life Master at bridge, he wrote the fifth edition of The Elements of Moral Philosophy and edited the fourth edition of The Right Thing to Do: Basic Readings in Moral Philosophy. His scholarly articles have appeared in numerous journals.
or
Not Currently Available for Direct Purchase