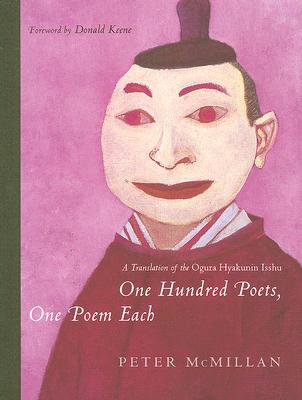 One Hundred Poets, One Poem Each (Hardcover)
A Translation of the Ogura Hyakunin Isshu
Columbia University Press, 9780231143981, 194pp.
Publication Date: January 8, 2008
Other Editions of This Title:
Paperback (10/19/2010)
* Individual store prices may vary.
Description
The "Ogura Hyakunin Isshu" is one of Japan's most quoted and illustrated works, as influential to the development of Japanese literary traditions as "The Tale of Genji" and "The Tales of Ise." The text is an anthology of one hundred waka poems, each written by a different poet from the seventh to the middle of the thirteenth century, which is when Fujiwara no Teika, a renowned poet and scholar, assembled the collection. The book features poems by high-ranking court officials and members of the imperial family, and despite their similarity in composition, they involve a wide range of emotions, imagery, and themes, from frost settling on a bridge of magpie wings to the continuity of the imperial line.
Peter McMillan's poetic translation captures the original emotions of these poems. They are accompanied by calligraphic versions in Japanese and line drawings depicting the individual poets, while explanatory notes place the poems in context. An appendix includes both the poems' Japanese and romanized versions, making this edition of the "Ogura Hyakunin Isshu" both a superior introduction to Japan and its special lyric tradition and an excellent textbook for the study of Japanese language and literature.
About the Author
Peter McMillan is a poet, printmaker, and translator who teaches at Kyorin University and Tokyo University.
or
Not Currently Available for Direct Purchase