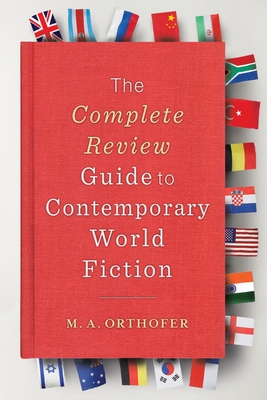 The Complete Review Guide to Contemporary World Fiction (Paperback)
Columbia University Press, 9780231146753, 496pp.
Publication Date: April 19, 2016
* Individual store prices may vary.
Description
This user-friendly resource is the perfect reference for English-language readers who are eager to explore fiction from around the world. Profiling hundreds of titles and authors from 1945 to today, with an emphasis on fiction published in the past two decades, this guide introduces the styles, trends, and genres of the world's literatures, from Scandinavian crime thrillers and cutting-edge Chinese works to Latin American narco-fiction and award-winning French novels. The book's critical selection of titles defines the arc of a country's literary development. Entries illuminate the fiction of individual nations, cultures, and peoples, while concise biographies sketch the careers of noteworthy authors. Compiled by M. A. Orthofer, an avid book reviewer and the founder of the literary review site the Complete Review, this reference is perfect for readers who wish to expand their reading choices and knowledge of contemporary world fiction.
About the Author
M. A. Orthofer is the founder, managing editor, and lead contributor to the Complete Review and its blog The Literary Saloon. Launched in 1999, the Complete Review has been praised by the Times Literary Supplement, Wired, and the New York Times Book Review, which called the site "one of the best literary destinations on the Web." Orthofer has also served as judge for the Best Translated Book Award and the Austrian Cultural Forum's ACF Translation Prize, and is a member of the National Book Critics Circle.