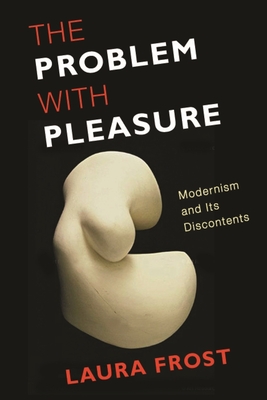 The Problem with Pleasure (Hardcover)
Modernism and Its Discontents
Columbia University Press, 9780231152723, 292pp.
Publication Date: July 9, 2013
Other Editions of This Title:
Paperback (5/12/2015)
* Individual store prices may vary.
Description
Aldous Huxley decried "the horrors of modern 'pleasure, '" or the proliferation of mass produced, widely accessible entertainment that could degrade or dull the mind. He and his contemporaries, including James Joyce, T. S. Eliot, Gertrude Stein, D. H. Lawrence, and Jean Rhys, sought to radically redefine pleasure, constructing arduous and indirect paths to delight through their notoriously daunting work. Laura Frost follows these experiments in the art of unpleasure, connecting modernism's signature characteristics, such as irony, allusiveness, and obscurity, to an ambitious attempt to reconfigure bliss. In The Problem with Pleasure, Frost draws upon a wide variety of materials, linking interwar amusements, such as the talkies, romance novels, the Parisian fragrance Chanel no. 5, and the exotic confection Turkish Delight, to the artistic play of Joyce, Lawrence, Stein, Rhys, and others. She considers pop cultural phenomena and the rise of celebrities such as Rudolph Valentino and Gypsy Rose Lee against contemporary sociological, scientific, and philosophical writings on leisure and desire. Throughout her study, Frost incorporates recent scholarship on material and visual culture and vernacular modernism, recasting the period's high/low, elite/popular divides and formal strategies as efforts to regulate sensual and cerebral experience. Capturing the challenging tensions between these artists' commitment to innovation and the stimulating amusements they denounced yet deployed in their writing, Frost calls attention to the central role of pleasure in shaping interwar culture.
About the Author
Laura Frost is a writer and scholar. Her work on sex, art, gender, literature, and film has appeared in the Los Angeles Times, The New Yorker, The Village Voice, Bookforum, The Times Higher Education, Quartz, and elsewhere. She is also the author of Sex Drives: Fantasies of Fascism in Literary Modernism.
or
Not Currently Available for Direct Purchase