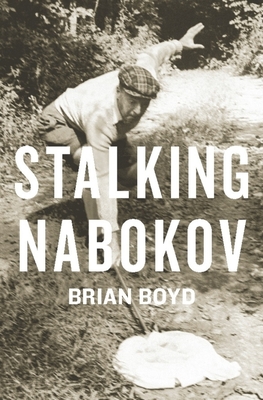 Stalking Nabokov (Hardcover)
Selected Essays
Columbia University Press, 9780231158565, 452pp.
Publication Date: November 8, 2011
Other Editions of This Title:
Paperback (6/25/2013)
* Individual store prices may vary.
Description
At the age of twenty-one, Brian Boyd wrote a thesis on Vladimir Nabokov that the famous author called "brilliant." After gaining exclusive access to the writer's archives, he wrote a two-part, award-winning biography, Vladimir Nabokov: The Russian Years (1990) and Vladimir Nabokov: The American Years (1991). This collection features essays written by Boyd since completing the biography, incorporating material he gleaned from his research as well as new discoveries and formulations. Boyd confronts Nabokov's life, career, and legacy; his art, science, and thought; his subtle humor and puzzle-like storytelling; his complex psychological portraits; and his inheritance from, reworking of, and affinities with Shakespeare, Pushkin, Tolstoy, and Machado de Assis. Boyd offers new ways of reading Nabokov's best English-language works: Lolita, Pale Fire, Ada, and the unparalleled autobiography, Speak, Memory, and he discloses otherwise unknown information about the author's world. Sharing his personal reflections, Boyd recounts the adventures, hardships, and revelations of researching Nabokov's biography and his unusual finds in the archives, including materials still awaiting publication. The first to focus on Nabokov's metaphysics, Boyd cautions against their being used as the key to unlock all of the author's secrets, showing instead the many other rooms in Nabokov's castle of fiction that need exploring, such as his humor, narrative invention, and psychological insight into characters and readers alike. Appreciating Nabokov as novelist, memoirist, poet, translator, scientist, and individual, Boyd helps us understand more than ever the author's multifaceted genius.
About the Author
Brian Boyd is University Distinguished Professor of English at the University of Auckland. His work on American, Brazilian, English, Greek, Irish, New Zealand, and Russian literature, from epics to comics, has appeared in seventeen languages and has won awards on four continents. He is the author of Vladimir Nabokov: The Russian Years and Vladimir Nabokov: The American Years, books on Pale Fire and Ada, and the enormous AdaOnline. He has edited Nabokov's English fiction, autobiography, butterfly writings, and verse translations and is now editing a collection of the author's letters to his wife. Also known for his evolutionary and cognitive work, he is the author of On the Origin of Stories: Evolution, Cognition, and Fiction and the forthcoming Why Lyrics Last: Evolution, Cognition, and Shakespeare's Sonnets and is coeditor of Evolution, Literature, and Film: A Reader. He is currently working on a biography of the philosopher Karl Popper.
or
Not Currently Available for Direct Purchase