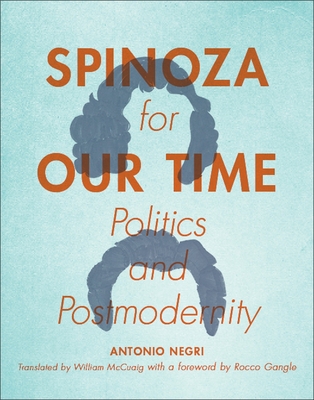 Spinoza for Our Time
Politics and Postmodernity (Insurrections: Critical Studies in Religion)
Hardcover

* Individual store prices may vary.
Description
Antonio Negri, one of the world's leading scholars on Baruch Spinoza (1632-1677) and his contemporary legacy, offers a straightforward explanation of the philosopher's elaborate arguments and a persuasive case for his ongoing relevance. Responding to a resurgent interest in Spinoza's thought and its potential application to contemporary global issues, Negri demonstrates the thinker's special value to politics, philosophy, and related disciplines. Negri's work is both a return to and an advancement of his initial affirmation of Spinozian thought in The Savage Anomaly. He further defends his understanding of the philosopher as a proto-postmodernist, or a thinker who is just now, with the advent of the postmodern, becoming contemporary. Negri also connects Spinoza's theories to recent trends in political philosophy, particularly the reengagement with Carl Schmitt's "political theology," and the history of philosophy, including the argument that Spinoza belongs to a "radical enlightenment." By positioning Spinoza as a contemporary revolutionary intellectual, Negri addresses and effectively defeats twentieth-century critiques of the thinker waged by Jacques Derrida, Alain Badiou, and Giorgio Agamben.
Columbia University Press, 9780231160469, 152pp.
Publication Date: September 24, 2013