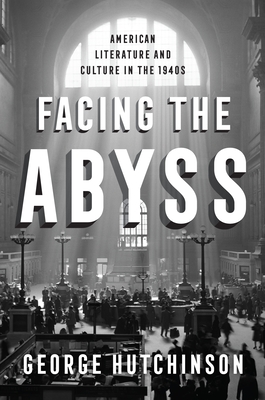 Facing the Abyss
American Literature and Culture in the 1940s
Hardcover

* Individual store prices may vary.
Description
Mythologized as the era of the "good war" and the "Greatest Generation," the 1940s are frequently understood as a more heroic, uncomplicated time in American history. Yet just below the surface, a sense of dread, alienation, and the haunting specter of radical evil permeated American art and literature. Writers returned home from World War II and gave form to their disorienting experiences of violence and cruelty. They probed the darkness that the war opened up and confronted bigotry, existential guilt, ecological concerns, and fear about the nature and survival of the human race. In Facing the Abyss, George Hutchinson offers readings of individual works and the larger intellectual and cultural scene to reveal the 1940s as a period of profound and influential accomplishment. Facing the Abyss examines the relation of aesthetics to politics, the idea of universalism, and the connections among authors across racial, ethnic, and gender divisions. Modernist and avant-garde styles were absorbed into popular culture as writers and artists turned away from social realism to emphasize the process of artistic creation. Hutchinson explores a range of important writers, from Saul Bellow and Mary McCarthy to Richard Wright and James Baldwin. African American and Jewish novelists critiqued racism and anti-Semitism, women writers pushed back on the misogyny unleashed during the war, and authors such as Gore Vidal and Tennessee Williams reflected a new openness in the depiction of homosexuality. The decade also witnessed an awakening of American environmental and ecological consciousness. Hutchinson argues that despite the individualized experiences depicted in these works, a common belief in art's ability to communicate the universal in particulars united the most important works of literature and art during the 1940s. Hutchinson's capacious view of American literary and cultural history masterfully weaves together a wide range of creative and intellectual expression into a sweeping new narrative of this pivotal decade.
Columbia University Press, 9780231163385, 464pp.
Publication Date: January 23, 2018
About the Author
George Hutchinson is the Newton C. Farr Professor of American Culture in the Department of English at Cornell University, where he also directs the John S. Knight Institute. His books include The Harlem Renaissance in Black and White (1996) and In Search of Nella Larsen: A Biography of the Color Line (2006).