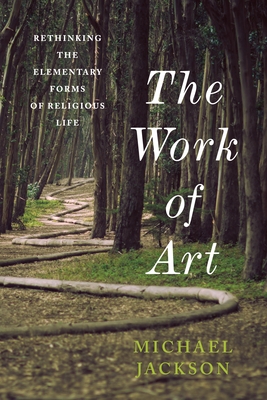 The Work of Art (Hardcover)
Rethinking the Elementary Forms of Religious Life (Insurrections: Critical Studies in Religion)
Columbia University Press, 9780231178181, 256pp.
Publication Date: October 25, 2016
* Individual store prices may vary.
Description
How are we to think of works of art? Rather than treat art as an expression of individual genius, market forces, or aesthetic principles, Michael Jackson focuses on how art effects transformations in our lives. Art opens up transitional, ritual, or utopian spaces that enable us to reconcile inward imperatives and outward constraints, thereby making our lives more manageable and meaningful. Art allows us to strike a balance between being actors and being acted upon. Drawing on his ethnographic fieldwork in Aboriginal Australia and West Africa, as well as insights from psychoanalysis, religious studies, literature, and the philosophy of art, Jackson deploys an extraordinary range of references--from Bruegel to Beuys, Paleolithic art to performance art, Michelangelo to Munch--to explore the symbolic labor whereby human beings make themselves, both individually and socially, out of the environmental, biographical, and physical materials that affect them: a process that connects art with gestation, storytelling, and dreaming and illuminates the elementary forms of religious life.
About the Author
Michael Jackson is Distinguished Professor of World Religions at Harvard Divinity School. He is the author of the prize-winning Paths Toward a Clearing (1989) and At Home in the World (2000). His most recent Columbia University Press books include As Wide as the World Is Wise: Reinventing Philosophical Anthropology (2016) and Harmattan: A Philosophical Fiction (2015). He is also the author of The Wherewithal of Life: Ethics, Migration, and the Question of Well-being (2013); Between One and One Another (2012); and Lifeworlds: Essays in Existential Anthropology (2012).