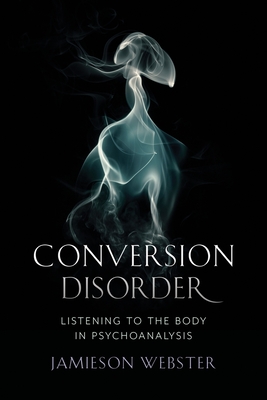 Conversion Disorder (Hardcover)
Listening to the Body in Psychoanalysis
Columbia University Press, 9780231184083, 312pp.
Publication Date: November 27, 2018
* Individual store prices may vary.
Description
Conversion disorder--a psychiatric term that names the enigmatic transformation of psychic energy into bodily manifestations--offers a way to rethink the present. With so many people suffering from unexplained bodily symptoms; with so many seeking recourse to pharmacological treatments or bodily modification; with young men and women seemingly willing to direct violence toward anybody, including themselves--a radical disordering in culture insists on the level of the body. Part memoir, part clinical case, part theoretical investigation, this book searches for the body. Is it a psychopathological entity; a crossroads for the cultural, political, and biological in the form of care; or the foundation of psychoanalytic work on the question of sexuality? Jamieson Webster traces conversion's shifting meanings--in religious, economic, and even chemical processes--revisiting the work of thinkers as diverse as Benjamin, Foucault, Agamben, and Lacan. She provides an intimate account of her own conversion from patient to psychoanalyst, as well as her continuing struggle to apprehend the complexities of the patient's body. When listening to dreams, symptoms, worries, or sexual impasses, the body becomes a defining trope that belies a vulnerable and urgent wish for transformation. Conversion Disorder names what is singular about the entanglement of the fractured body and the social world in order to imagine what kind of cure is possible.
About the Author
Jamieson Webster is a psychoanalyst in New York. She has written for Artforum, Cabinet, the Guardian, the New York Times, and Playboy. Her books include The Life and Death of Psychoanalysis (2011) and Stay, Illusion! (with Simon Critchley, 2013).