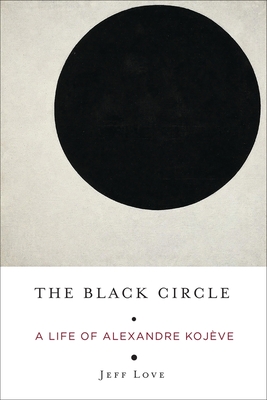 The Black Circle (Hardcover)
A Life of Alexandre Kojève
Columbia University Press, 9780231186568, 376pp.
Publication Date: July 10, 2018
* Individual store prices may vary.
Description
Alexandre Koj ve (1902-1968) was a thinker of many contradictions. Born in Russia, he spent most of his life in France. His interpretation of Hegel and his notorious declaration that history had come to an end had a major influence on French thinkers and writers such as Raymond Aron, Georges Bataille, Maurice Merleau-Ponty, Jacques Lacan, and Raymond Queneau. An unorthodox Marxist, he was a critic of Martin Heidegger and interlocutor of Leo Strauss who played a leading role in establishing the European Economic Community; a polyglot with many arcane interests, he wrote works, mostly unpublished, on quantum physics, the problem of the infinite, Christian theology, Mahayana Buddhism, atheism, and Vassily Kandinsky's paintings. In The Black Circle, Jeff Love reinterprets Koj ve's works, showing him to be a provocative thinker who challenged modern society and its valuation of individuality, self-interest, and freedom from death. Emphasizing Koj ve's neglected Russian roots, The Black Circle puts him in the context of the late-nineteenth- and early-twentieth-century Russian debates over the proper ends of human life. Love explores notions of perfection, freedom, and finality in Koj ve's account of Hegel and his neglected later works, clarifying Koj ve's emancipatory thinking and the meaning of the oft-misinterpreted "end of history." Joining intellectual history, close textual analysis, and philosophy to reassess an essential modern theorist, The Black Circle reveals Koj ve's thought as a profound critique of capitalist individualism and a timely meditation on human freedom.