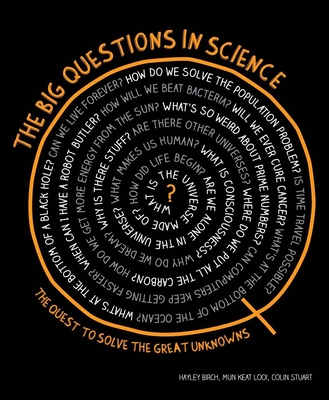 The Big Questions in Science: The Quest to Solve the Great Unknowns (Hardcover)
The Quest to Solve the Great Unknowns
Andre Deutsch, 9780233003955, 192pp.
Publication Date: September 9, 2014
Description
Explore the most intriguing, far-reaching, and pressing concerns in popular science today From "What is consciousness?" to "Can we beat bacteria?," The Big Questions in Science translates complicated concepts into understandable language. Anyone who has every wondered who we are, why we are here, and what "here" actually is, can gain insight into issues such as what makes us human, whether there are other universes, what's at the bottom of a black hole, and how we can get more energy from the sun. All the questions urgently require practical answers and speak to our sense of wonder and desire to know more.
About the Author
Hayley Birch is a science writer and editor with a sideline in quirky science projects. A former editor at the Journal of Unlikely Science, she has written for New Scientist, Nature, and the Telegraph and BBC Focus magazines, and edited popular science books including Defining Moments in Science (Cassell Illus.). Mun Keat Looi is in charge of web content, social media, and digital strategy for one of the world's biggest biomedical research charities, the Wellcome Trust. A former news editor at SciDev.Net, he writes for the Guardian and has worked for Thomson Reuters and the Nuffield Council on Bioethics. Colin Stuart is a physics and space geek. A presenter at the Royal Observatory Greenwich, he has written for the Guardian, European Space Agency, and Physics World, and is the brains behind one of the most-watched science videos on YouTube, "Is Time Travel Possible?"
Advertisement