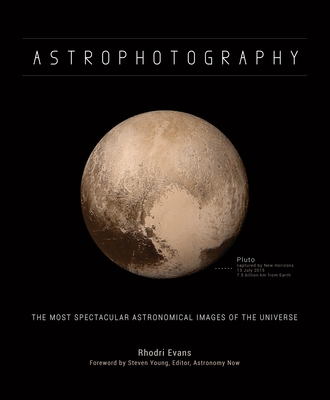 Astrophotography (Hardcover)
The Most Spectacular Astronomical Images of the Universe
Andre Deutsch, 9780233005010, 192pp.
Publication Date: August 1, 2017
Other Editions of This Title:
Paperback (11/8/2019)
* Individual store prices may vary.
Description
Get swept up in the beauty of our universe with this collection of spectacular images taken by today's most powerful telescopes and orbiting probes.
These breathtaking photographs both enthrall and inform as they capture the many wonders of outer space. Moving from the planets in our own solar system, to the Milky Way, to the far ends of the universe, it features images taken by Earth's largest telescopes--including the Hubble, Herschel, and Keck telescopes in Hawaii--along with those sent back by spacecraft such as Cassini and New Horizons. Gaze at merging galaxies, overlapping galaxies, and galaxies undergoing huge bursts of star formation, as well as the most distant objects we are able to glimpse. The images, which come from agencies such as NASA and the European Southern Observatory in Chile, all include commentary by an expert astronomer who explains what we are looking at and provides technical information on how the photo was achieved.
About the Author
Dr. Rhodri Evans is an astronomer and research fellow at Cardiff University. He has written academic papers as well as articles on popular science, and authored several books. He frequently contributes to the BBC on physics and astronomy and writes a popular blog as The Curious Astronomer.