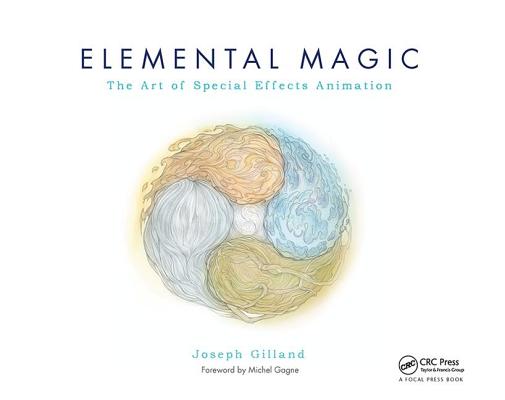 Elemental Magic, Volume I: The Art of Special Effects Animation (Paperback)
The Art of Special Effects Animation
Focal Press, 9780240811635, 328pp.
Publication Date: March 1, 2009
* Individual store prices may vary.
or
Not Currently Available for Direct Purchase
Description
Create amazing animated effects such as fiery blazes, rippling water, and magical transformations. Animation guru Joseph Gilland breaks down the world of special effects animation with clear step-by-step diagrams and explanations on how to create the amazing and compelling images you see on the big screen. 'Elemental Magic' is jam-packed with rich, original illustrations from the author himself which help explain and illuminate the technique, philosophy, and approach behind classical hand drawn animated effects and how to apply these skills to your digital projects.
About the Author
In his 32+ year animation career, he has worked with such studios as Walt Disney Feature Animation, Don Bluth Animation, Productions Pascal Blais and the National Film Board of Canada. At Walt Disney Feature Animation, he served as Supervisor of Visual Effects for the Disney features Lilo & Stitch and Brother Bear. At Disney he also served as Head of Special Effects Units for the Disney features Kingdom of the Sun and Tarzan, and was Special Effects Animator on such notable titles as Pocahontas, The Hunchback of Notre Dame, James and the Giant Peach, Hercules and Mulan. He served as Designer and Supervisor for all 2D and 3D visual effects on the television series Silverwing, and Chaotic at Bardel Animation in Vancouver. He has also designed and directed a wide variety of television commercials. Clients include General Motors, CocaCola, Honda, MacDonald's, Gillette, Players Tobacco, Larrouse Dictionaries, and Radio Quebec. For almost three years, he was the Head of animation, and Digital Character animation at the Vancouver Film School. He lectures at animation schools in Canada, Europe and Asia, and has conducted workshops at animation festivals and schools around the world. he is a professional musician and performer as well. He has been writing professionally for over three years now, and has a bi-monthly column in the online Animation World Magazine, entitled 'The Animated Scene' which has an enormous readership around the world. He has also had articles published in Animation Magazine, the world's foremost industry magazine, as well as well as an article in 'Cartoons' The International Journal of Animation.
Advertisement