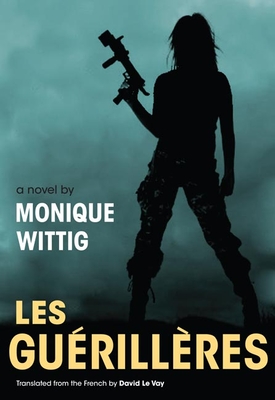 Les Guerilleres (Paperback)
University of Illinois Press, 9780252074820, 144pp.
Publication Date: August 27, 2007
* Individual store prices may vary.
Description
One of the most widely read feminist texts of the twentieth century, and Monique Wittig's most popular novel, Les Guérillères imagines the attack on the language and bodies of men by a tribe of warrior women. Among the women's most powerful weapons in their assault is laughter, but they also threaten literary and linguistic customs of the patriarchal order with bullets. In this breathtakingly rapid novel first published in 1969, Wittig animates a lesbian society that invites all women to join their fight, their circle, and their community. A path-breaking novel about creating and sustaining freedom, the book derives much of its energy from its vaunting of the female body as a resource for literary invention.
About the Author
Monique Wittig (1935-2003) was a French avant-garde writer and feminist theorist. Her early novel L'Opoponax won the prix Medicis. David Le Vay has translated numerous books, including Wittig's The Lesbian Body.
Praise For Les Guerilleres…
"Ms. Wittig is a dazzling writer. Her words are lucid and gleaming like moonlight."--Edna O'Brien
"A delectable epic of sex warfare. . . . An extraordinary leap of the imagination into the politics of oppression and revolt."--Mary McCarthy