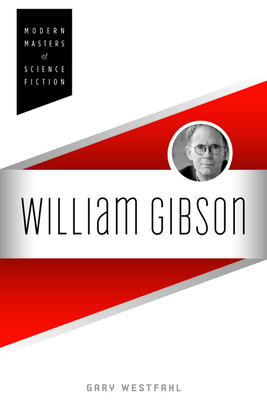 William Gibson (Modern Masters of Science Fiction) (Paperback)
University of Illinois Press, 9780252079375, 224pp.
Publication Date: July 26, 2013
Other Editions of This Title:
Hardcover (7/26/2013)
* Individual store prices may vary.
Description
The leading figure in the development of cyberpunk, William Gibson (born in 1948) crafted works in which isolated humans explored near-future worlds of ubiquitous and intrusive computer technology and cybernetics. This volume is the first comprehensive examination of the award-winning author of the seminal novel Neuromancer (and the other books in the Sprawl trilogy, Count Zero and Mona Lisa Overdrive), as well as other acclaimed novels including recent bestsellers Pattern Recognition, Spook Country, and Zero History. Renowned scholar Gary Westfahl draws upon extensive research to provide a compelling account of Gibson's writing career and his lasting influence in the science fiction world.
Delving into numerous science fiction fanzines that the young Gibson contributed to and edited, Westfahl delivers new information about his childhood and adolescence. He describes for the first time more than eighty  virtually unknown Gibson publications from his early years, including articles, reviews, poems, cartoons, letters, and a collaborative story. The book also documents the poems, articles, and introductions that Gibson has written for various books, and its discussions are enriched by illuminating comments from various print and online interviews. The works that made Gibson famous are also featured, as Westfahl performs extended analyses of Gibson's ten novels and nineteen short stories. Lastly, the book presents a new interview with Gibson in which the author discusses his correspondence with author Fritz Leiber, his relationship with the late scholar Susan Wood, his attitudes toward critics, his overall impact on the field of science fiction, and his recently completed screenplay and forthcoming novel.
About the Author
Gary Westfahl is an adjunct professor teaching in the Writing Program at the University of La Verne. His many publications on science fiction include the three-volume Greenwood Encyclopedia of Science Fiction and Fantasy and the Hugo Award-nominated Science Fiction Quotations: From the Inner Mind to the Outer Limits.
Praise For William Gibson (Modern Masters of Science Fiction)…
"Without writing a biography, Westfahl establishes enough of the crucial facts about Gibson's life and career to be able to press home the argument that it is the sense of estrangement which is crucial to the work. . . . Westfahl understands that these characters, and the culture they embody, exist at the threshold between states.--Times Literary Supplement

"Gary Westfahl's William Gibson offers a well researched and productive single-author study."--SFRA Review
 
"This comprehensive study will go down as the definitive book on William Gibson's career. Gary Westfahl's indefatigable research digs up virtually everything pertinent about Gibson."
--James Gunn, founding director of the Center for the Study of Science Fiction
"Covers new ground by examining some of Gibson's earliest works, including cartoons and stories for science fiction fanzines. . . . Well written and accessible, this volume will be useful to anyone interested in science fiction. Recommended."--
Choice
"The book shows William Gibson through the lens of personal history, bolstered by an extensive review of paratextual materials such as interviews and non-fiction writing, as well as some rather obscure, youthful sins, which Westfahl unearthed with academic rigor. . . . The analyses provided by Westfahl are cleverly researched and based in excessively close readings of Gibson's writing.  And they indeed provide a "fresh look" on such influential work, proving Gibson to rightfully deserve a place among the Modern Masters of Science Fiction."--Journal of the Fantastic in the Arts
or
Not Currently Available for Direct Purchase