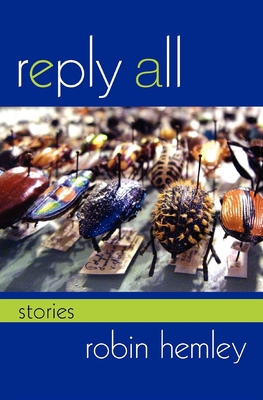 Reply All (Paperback)
Stories (Break Away Books)
Indiana University Press, 9780253001801, 202pp.
Publication Date: June 4, 2012
* Individual store prices may vary.
Description
Reply All, the third collection of award-winning and widely anthologized short stories by Robin Hemley, takes a humorous, edgy, and frank look at the human art of deception and self-deception. A father accepts, without question, the many duplicate saint relics that appear in front of his cave everyday; a translator tricks Magellan by falsely translating a local chief's words of welcome; an apple salesman a long way from home thinks he's fallen in love; a search committee believes in its own nobility by hiring a minority writer; a cheating couple broadcast their affair to an entire listserv; a talk show host interviews the dead and hopes to learn their secrets. The ways in which humans fool themselves are infinite, and while these stories illustrate this sad fact in sometimes excruciating detail, the aim is not to skewer the misdirected, but to commiserate with them and blush in recognition.
About the Author
Robin Hemley is Director of the Nonfiction Writing Program at the University of Iowa and author of eight books. His essays and fiction have been published in the New York Times, New York Magazine, and the Chicago Tribune.