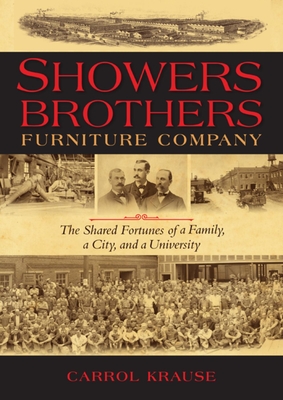 Showers Brothers Furniture Company (Paperback)
The Shared Fortunes of a Family, a City, and a University
Quarry Books - IPS, 9780253002037, 285pp.
Publication Date: May 22, 2012
* Individual store prices may vary.
Description
When the Showers family arrived in Bloomington, Indiana, the railroad had only recently come to town and a modest university was struggling to survive. Having spent the prior 18 years moving from place to place, the family decided to settle down and invest its modest resources to start a furniture company. The business proved to be extremely profitable and a stroke of good fortune for the small community. The company's success strengthened Bloomington's infrastructure, helping to develop new neighborhoods, and the philanthropic acts of the Showers family supported the town's continued development. The family's contributions helped Indiana University through difficult times and paved the way to its becoming the largest university in the state. In this detailed history of Showers Brothers, Carrol Krause tells the story of a remarkably successful collaboration between business, town, and gown.
About the Author
Carrol Krause, a former member of Bloomington's Historic Preservation Commission, writes a weekly column in the Bloomington Herald-Times.