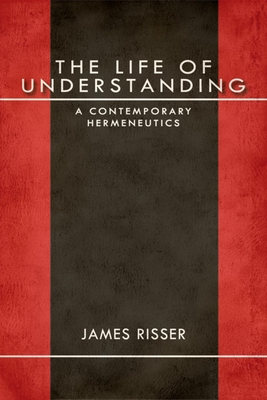 The Life of Understanding (Hardcover)
A Contemporary Hermeneutics (Studies in Continental Thought)
Indiana University Press, 9780253002143, 142pp.
Publication Date: September 12, 2012
* Individual store prices may vary.
Description
In Gadamer's hermeneutics, interpretation is inseparable from the broader concern of making one's way in life. In this book, James Risser builds on this insight about the juxtaposition of human living and the act of understanding by tracing hermeneutics back to the basic experience of philosophy as defined by Plato. For Risser, Plato provides resources for new directions in hermeneutics and new possibilities for "the life of understanding" and "the understanding of life." Risser places Gadamer in dialogue with Plato, with the issue of memory as a conceptual focus. He develops themes pertaining to hermeneutics such as retrieval as a matter of convalescence, exile as a venture into the foreign, formation with respect to oneself and to life with others, the experience of language in hermeneutics, and the relationship between speaking and writing.
About the Author
James Risser is Professor of Philosophy at Seattle University. He is the author of Hermeneutics and the Voice of the Other: Re-reading Gadamer's Philosophical Hermeneutics and editor of Heidegger Toward the Turn: Essays on the Work of the 1930s. He is editor (with Walter Brogan) of American Continental Philosophy: A Reader (IUP, 2000).