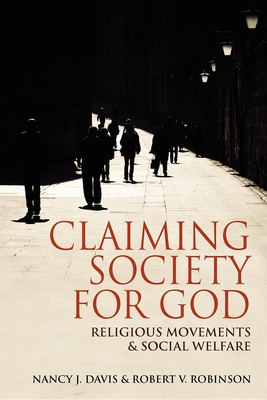 Claiming Society for God (Paperback)
Religious Movements and Social Welfare in Egypt, Israel, Italy, and the United States
Indiana University Press, 9780253002389, 214pp.
Publication Date: May 30, 2012
* Individual store prices may vary.
Description
Claiming Society for God focuses on common strategies employed by religiously orthodox, fundamentalist movements around the world. Rather than employing terrorism, as much of post-9/11 thinking suggests, these movements use a patient, under-the-radar strategy of infiltrating and subtly transforming civil society. Nancy J. Davis and Robert V. Robinson tell the story of the Muslim Brotherhood in Egypt, Shas in Israel, Comunione e Liberazione in Italy, and the Salvation Army in the United States. They show how these movements build massive grassroots networks of religiously based social service agencies, hospitals, schools, and businesses to bring their own brand of faith to popular and political fronts.
About the Author
Nancy J. Davis is Lester Martin Jones Professor of Sociology at DePauw University. Robert V. Robinson is the Class of 1964 Chancellor's Professor of Sociology at Indiana University, Bloomington.