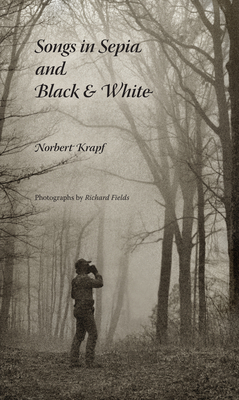 Songs in Sepia and Black and White (Paperback)
Quarry Books, 9780253006325, 234pp.
Publication Date: August 13, 2012
* Individual store prices may vary.
Description
A collaboration born of a shared love of music, photography, poetry, and Indiana, this book celebrates the history, literature, and art that informs the present and shapes our identity. Richard Fields's black and white photos are evocative imaginings of Norbert Krapf's poems, visual metaphors that extend and deepen their vision. Krapf's poems pay tribute to poets from Homer and Virgil to Walt Whitman, Emily Dickinson, and Wendell Berry, and to singer-songwriters such as Woody Guthrie and John Lennon. They also explore the poet's German heritage, question ethnic prejudice and social conflict, and praise the natural world. The book includes a cycle of 15 poems about Bob Dylan; a public poem written in response to 9/11, "Prayer to Walt Whitman at Ground Zero"; "Back Home," a poem reproduced in a stained glass panel at the Indianapolis airport; and ruminations on the 20th anniversary of the fall of the Berlin Wall, "Questions on a Wall."
About the Author
Norbert Krapf, Indiana Poet Laureate (2008-2010), is Emeritus Professor of English at Long Island University. He is author (with Darryl D. Jones) of Invisible Presence (IUP, 2006) and author (with David Pierini) of Bloodroot (IUP, 2008). Richard Fields was Chief Photographer for the Indiana Department of Natural Resources and Photo Editor for Outdoor Indiana Magazine from 1985 to 2008, and most recently, a photographer at DePauw University. He is author (with Hank Hoffman) of Indiana from the Air (IUP, 1996) and a photographic contributor to The Natural Heritage of Indiana (IUP, 1997).