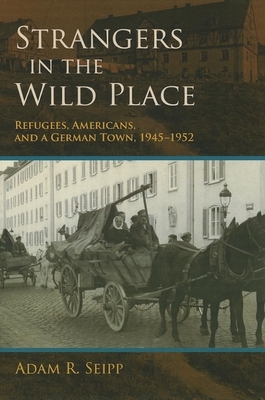 Strangers in the Wild Place (Hardcover)
Refugees, Americans, and a German Town, 1945-1952
Indiana University Press, 9780253006776, 304pp.
Publication Date: March 7, 2013
* Individual store prices may vary.
Description
In 1936, the Nazi state created a massive military training site near Wildflecken, a tiny community in rural Bavaria. During the war, this base housed an industrial facility that drew forced laborers from all over conquered Europe. At war's end, the base became Europe's largest Displaced Persons camp, housing thousands of Polish refugees and German civilians fleeing Eastern Europe. As the Cold War intensified, the US Army occupied the base, removed the remaining refugees, and stayed until 1994. Strangers in the Wild Place tells the story of these tumultuous years through the eyes of these very different groups, who were forced to find ways to live together and form a functional society out of the ruins of Hitler's Reich.
About the Author
Adam R. Seipp is Associate Professor of History at Texas A&M University and author of The Ordeal of Peace: Demobilization and the Urban Experience in Britain and Germany, 1917-1921.