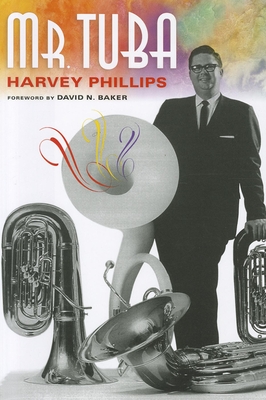 Mr. Tuba (Hardcover)
Indiana University Press, 9780253007247, 496pp.
Publication Date: October 3, 2012
* Individual store prices may vary.
Description
With warmth and humor, tuba virtuoso Harvey Phillips tells the story of his amazing life and career from his Missouri childhood through his days as a performer with the King Brothers and the Ringling Bros. and Barnum & Bailey circuses, his training at the Juilliard School, a stint with the US Army Field Band, and his freelance days with the New York City Opera and Ballet. A founder of the New York Brass Quintet, Phillips served as vice president of the New England Conservatory of Music and became Distinguished Professor of Music at Indiana University. The creator of an industry of TubaChristmases, Octubafests, and TubaSantas, he crusaded for recognition of the tuba as a serious musical instrument, commissioning more than 200 works. Enhanced by an extensive gallery of photographs, Mr. Tuba conveys Phillips's playful zest for life while documenting his important musical legacy.
About the Author
Harvey Phillips (1929-2010) was Distinguished Professor of Music Emeritus at Indiana University Bloomington. World renowned as a tuba soloist and brass quintet member, he founded and directed Octubafest, TubaChristmas, TubaSantas, TubaCompany, and the Matteson-Phillips TubaJazz Consort.