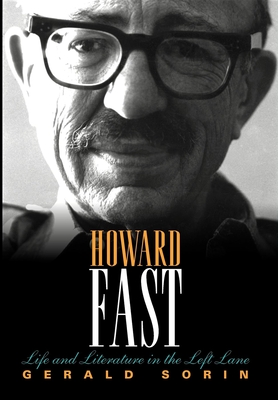 Howard Fast
Life and Literature in the Left Lane (Modern Jewish Experience)
Hardcover

* Individual store prices may vary.
Description
Howard Fast's life, from a rough-and-tumble Jewish New York street kid to the rich and famous author of close to 100 books, rivals the Horatio Alger myth. Author of bestsellers such as Citizen Tom Paine, Freedom Road, My Glorious Brothers, and Spartacus, Fast joined the American Communist Party in 1943 and remained a loyal member until 1957, despite being imprisoned for contempt of Congress. Gerald Sorin illuminates the connections among Fast's Jewishness, his writings, and his left-wing politics and explains Fast's attraction to the Party and the reasons he stayed in it as long as he did. Recounting the story of his private and public life with its adventure and risk, love and pain, struggle, failure, and success, Sorin also addresses questions such as the relationship between modern Jewish identity and radical movements, the consequences of political myopia, and the complex interaction of art, popular culture, and politics in 20th-century America.
Indiana University Press, 9780253007278, 528pp.
Publication Date: November 5, 2012
About the Author
Gerald Sorin is Distinguished Professor Emeritus of American and Jewish Studies at the State University of New York at New Paltz. He is author of Irving Howe: A Life of Passionate Dissent, winner of the 2003 National Jewish Book Award in History and The Prophetic Minority: American Jewish Immigrant Radicals, 1880-1920 (IUP, 1985).