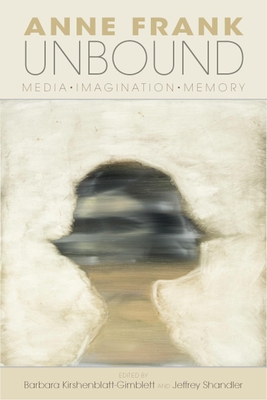 Anne Frank Unbound (Paperback)
Media, Imagination, Memory (Modern Jewish Experience)
Indiana University Press, 9780253007391, 434pp.
Publication Date: October 25, 2012
Other Editions of This Title:
Hardcover (10/1/2012)
* Individual store prices may vary.
Description
As millions of people around the world who have read her diary attest, Anne Frank, the most familiar victim of the Holocaust, has a remarkable place in contemporary memory. Anne Frank Unbound looks beyond this young girl's words at the numerous ways people have engaged her life and writing. Apart from officially sanctioned works and organizations, there exists a prodigious amount of cultural production, which encompasses literature, art, music, film, television, blogs, pedagogy, scholarship, religious ritual, and comedy. Created by both artists and amateurs, these responses to Anne Frank range from veneration to irreverence. Although at times they challenge conventional perceptions of her significance, these works testify to the power of Anne Frank, the writer, and Anne Frank, the cultural phenomenon, as people worldwide forge their own connections with the diary and its author.
About the Author
Barbara Kirshenblatt-Gimblett is University Professor of Performance Studies and Affiliated Professor of Hebrew and Judaic Studies at New York University. Her books include (with Mayer Kirshenblatt) They Called Me Mayer July: Painted Memories of a Jewish Childhood in Poland before the Holocaust and The Art of Being Jewish in Modern Times. She currently leads the exhibition development team for the Museum of the History of Polish Jews in Warsaw.Jeffrey Shandler is Professor of Jewish Studies at Rutgers University. He is author of Adventures in Yiddishland: Postvernacular Language and Culture and While America Watches: Televising the Holocaust, editor of Awakening Lives: Autobiographies of Jewish Youth in Poland before the Holocaust, and editor (with Hasia R. Diner and Beth S. Wenger) of Remembering the Lower East Side (IUP, 2000).