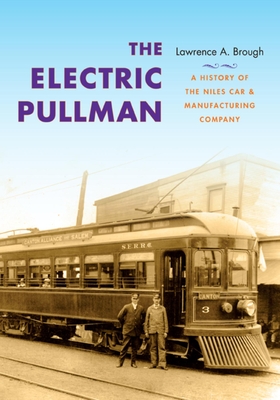 The Electric Pullman (Hardcover)
A History of the Niles Car & Manufacturing Company (Railroads Past and Present)
Indiana University Press, 9780253007902, 113pp.
Publication Date: April 18, 2013
* Individual store prices may vary.
Description
Entering an already crowded and established industry, the Niles Car & Manufacturing Company in Ohio began business with surprising success, producing well over 1,000 electric and steam railway cars--cars so durable they rarely needed to be replaced. That durability essentially put the company out of business, and it vanished from the scene as quickly as it had appeared, leaving little behind except its sturdy railway cars. The story of this highly regarded company spans just 16 years, from Niles's incorporation in 1901 to the abandonment of railway car production and sale of the property to a firm that would briefly build engine parts during World War I. Including unpublished photographs and rosters of railway cars produced by the company and still in existence in railroad museums, The Electric Pullman will appeal to railroad enthusiasts everywhere.
About the Author
Lawrence A. Brough is a retired metallurgical engineer. He is a member of the Society of Automotive Historians and has written several articles on automotive history. He is author (with James H. Graebner) of From Small Town to Downtown: A History of the Jewett Car Company, 1893-1919 (IUP, 2004) and Autos on the Water.