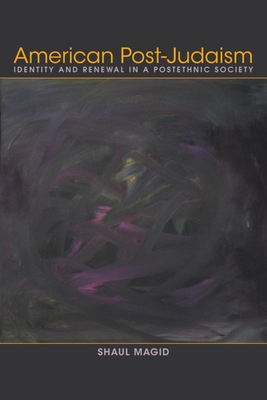 American Post-Judaism (Hardcover)
Identity and Renewal in a Postethnic Society (Religion in North America)
Indiana University Press, 9780253008022, 388pp.
Publication Date: April 9, 2013
* Individual store prices may vary.
Description
How do American Jews identify as both Jewish and American? American Post-Judaism argues that Zionism and the Holocaust, two anchors of contemporary American Jewish identity, will no longer be centers of identity formation for future generations of American Jews. Shaul Magid articulates a new, post-ethnic American Jewishness. He discusses pragmatism and spirituality, monotheism and post-monotheism, Jesus, Jewish law, sainthood and self-realization, and the meaning of the Holocaust for those who have never known survivors. Magid presents Jewish Renewal as a movement that takes this radical cultural transition seriously in its strivings for a new era in Jewish thought and practice.
About the Author
Shaul Magid is Jay and Jeannie Schottenstein Professor of Jewish Studies at Indiana University Bloomington. He is author of From Metaphysics to Midrash (IUP, 2008).