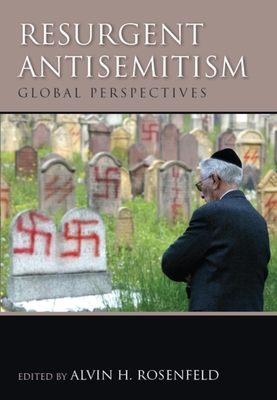 Resurgent Antisemitism (Hardcover)
Global Perspectives (Studies in Antisemitism)
Indiana University Press, 9780253008787, 561pp.
Publication Date: June 19, 2013
* Individual store prices may vary.
Description
Dating back millennia, antisemitism has been called "the longest hatred." Thought to be vanquished after the horrors of the Holocaust, in recent decades it has once again become a disturbing presence in many parts of the world. Resurgent Antisemitism presents original research that elucidates the social, intellectual, and ideological roots of the "new" antisemitism and the place it has come to occupy in the public sphere. By exploring the sources, goals, and consequences of today's antisemitism and its relationship to the past, the book contributes to an understanding of this phenomenon that may help diminish its appeal and mitigate its more harmful effects.
About the Author
Alvin H. Rosenfeld holds the Irving M. Glazer Chair in Jewish Studies and is Professor of English and Founding Director of the Institute for the Study of Contemporary Antisemitism at Indiana University Bloomington. He is author of A Double Dying: Reflections on Holocaust Literature, Imagining Hitler, and The End of the Holocaust, all published by IU Press.