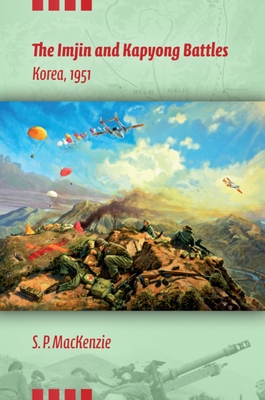 The Imjin and Kapyong Battles, Korea, 1951 (Twentieth-Century Battles) (Hardcover)
Indiana University Press, 9780253009081, 292pp.
Publication Date: March 12, 2013
* Individual store prices may vary.
Description
The sacrifice of the "Glorious Glosters" in defense of the Imjin River line and the hilltop fights of Australian and Canadian battalions in the Kapyong Valley have achieved greater renown in those nations than any other military action since World War II. This book is the first to compare in depth what happened and why. Using official and unofficial source material ranging from personal interviews to war diaries, this study seeks to disentangle the mythology surrounding both battles and explain why events unfolded as they did. Based on thorough familiarity with all available sources, many not previously utilized, it sheds new light on fighting "the forgotten war."
About the Author
S. P. MacKenzie is Caroline McKissick Dial Professor of History at the University of South Carolina and author of The Second World War in Europe; Bader's War; The Battle of Britain on Screen; British War Films, 1939-1945; The Colditz Myth; Revolutionary Armies in the Modern Era; The Home Guard; and Politics and Military Morale.