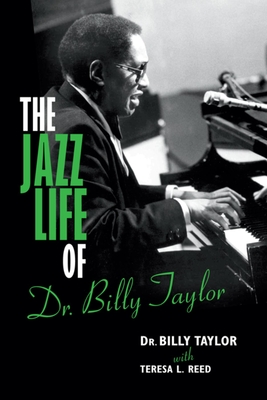 The Jazz Life of Dr. Billy Taylor (Hardcover)
Indiana University Press, 9780253009098, 227pp.
Publication Date: April 18, 2013
Description
The Jazz Life of Dr. Billy Taylor: America's Classical Musician is the autobiography of the legendary jazz ambassador whose work spans more than six decades, from the heyday of 52nd Street in 1940s New York City to CBS Sunday Morning. Beginning with his childhood in segregation-era Washington D.C., Billy Taylor recounts how he came of age as a jazz musician in smoke-filled clubs pulsating with the rhythms of bebop, and later climbed to world acclaim as an internationally recognized music educator and popular media figure. Through his life's work, Taylor fought not only for the recognition of jazz music as "America's classical music" but also for the recognition of black musicians as key contributors to the American music repertoire. Peppered with anecdotes detailing encounters with other jazz legends such as Fats Waller, Jelly Roll Morton, Duke Ellington, Art Tatum, Ben Webster, Count Basie, Billie Holiday, Dinah Washington, and many others, this autobiography is not only the life story of a jazz musician and spokesman, but is also the history of a nation grappling with racism and modernity.
About the Author
Dr. Billy Taylor (1921-2010) served as the Duke Ellington Fellow at Yale University, Artistic Advisor for Jazz to the Kennedy Center for the Performing Arts, and Board Member on the National Council for the Arts. A lifelong spokesperson for jazz, he hosted radio shows in New York, on National Public Radio, and became the jazz correspondent on CBS Sunday Morning. With over 23 honorary doctoral degrees, Dr. Billy Taylor is also the recipient of two Peabody Awards, an Emmy, a Grammy and a host of prestigious and highly coveted prizes, such as the National Medal of Arts, the Tiffany Award, a Lifetime Achievement Award from Downbeat Magazine, and election to the Hall of Fame for the International Association for Jazz Education.Teresa L. Reed is Director of the School of Music at the University of Tulsa where she teaches music theory and African-American music.
Advertisement