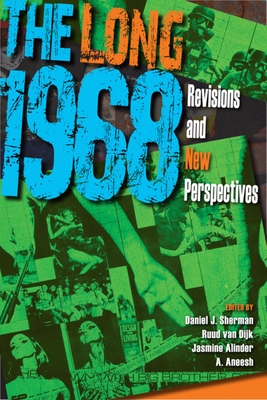 The Long 1968 (Paperback)
Revisions and New Perspectives (21st Century Studies #7)
Indiana University Press, 9780253009104, 382pp.
Publication Date: July 16, 2013
Other Editions of This Title:
Hardcover (7/16/2013)
* Individual store prices may vary.
Description
From the mid-1960s to the early 1970s, revolutions in theory, politics, and cultural experimentation swept around the world. These changes had as great a transformative impact on the right as on the left. A touchstone for activists, artists, and theorists of all stripes, the year 1968 has taken on new significance for the present moment, which bears certain uncanny resemblances to that time. The Long 1968 explores the wide-ranging impact of the year and its aftermath in politics, theory, the arts, and international relations--and its uses today.
About the Author
Daniel J. Sherman is Professor of Art History at the University of North Carolina.Ruud van Dijk is Professor of History and International Relations at the University of Amsterdam.Jasmine Alinder is Associate Professor of History at the University of Wisconsin-Milwaukee.A. Aneesh is Associate Professor of Sociology and Global Studies at the University of Wisconsin-Milwaukee.