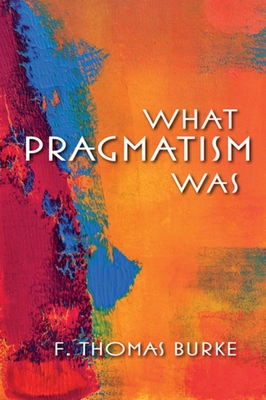 What Pragmatism Was (American Philosophy) (Paperback)
Indiana University Press, 9780253009586, 233pp.
Publication Date: June 14, 2013
Other Editions of This Title:
Hardcover (6/14/2013)
* Individual store prices may vary.
Description
F. Thomas Burke believes that pragmatism, especially as it has been employed in politics and social action, needs a reassessment. He examines the philosophies of William James and Charles S. Peirce to determine how certain maxims of pragmatism originated. Burke contrasts pragmatism as a certain set of beliefs or actions with pragmatism as simply a methodology. He unravels the complex history of this philosophical tradition and discusses contemporary conceptions of pragmatism found in current US political discourse and explains what this quintessentially American philosophy means today.
About the Author
F. Thomas Burke is Professor of Philosophy at the University of South Carolina. He is author of Dewey's New Logic: A Reply to Russell (1994) and co-editor of Dewey's Logical Theory: New Studies and Interpretations (2002) and George Herbert Mead in the Twenty-First Century (2013).