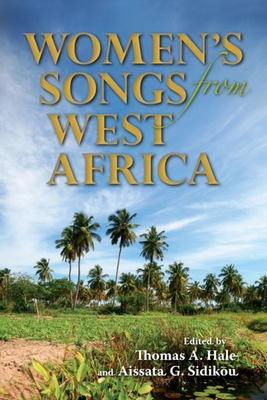 Women's Songs from West Africa (Hardcover)
Indiana University Press, 9780253010179, 341pp.
Publication Date: December 2, 2013
* Individual store prices may vary.
Description
Exploring the origins, organization, subject matter, and performance contexts of singers and singing, Women's Songs from West Africa expands our understanding of the world of women in West Africa and their complex and subtle roles as verbal artists. Covering C te d'Ivoire, the Gambia, Mali, Niger, Nigeria, Senegal, and beyond, the essays attest to the importance of women's contributions to the most widespread form of verbal art in Africa.
About the Author
Thomas A. Hale is Liberal Arts Professor of African, French, and Comparative Literature at Pennsylvania State University. He is author of Griots and Griottes (IUP, 2007) and editor (with Aissata G. Sidikou) of Women's Voices from West Africa: An Anthology of Songs from the Sahel (IUP, 2012).Aissata G. Sidikou is Assistant Professor of French at the United States Naval Academy. She is author of Recreating Words, Reshaping Worlds: The Verbal Art of Women from Niger, Mali, and Senegal.