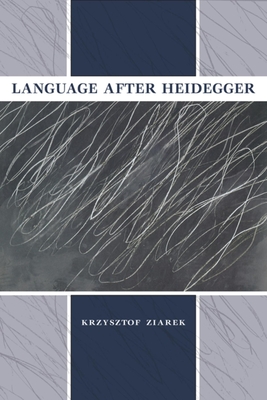 Language After Heidegger (Studies in Continental Thought) (Hardcover)
Indiana University Press, 9780253011015, 243pp.
Publication Date: October 28, 2013
* Individual store prices may vary.
Description
Working from newly available texts in Heidegger's Complete Works, Krzysztof Ziarek presents Heidegger at his most radical and demonstrates how the thinker's daring use of language is an integral part of his philosophical expression. Ziarek emphasizes the liberating potential of language as an event that discloses being and amplifies Heidegger's call for a transformative approach to poetry, power, and ultimately, philosophy.
About the Author
Krzysztof Ziarek is Professor in the Department of Comparative Literature at SUNY-Buffalo. He is author of The Force of Art.