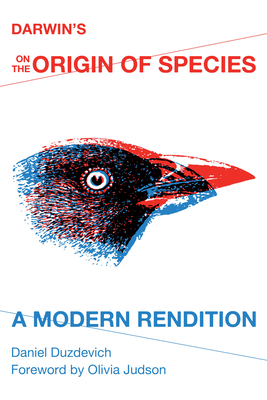 Darwin's on the Origin of Species
A Modern Rendition
Paperback

* Individual store prices may vary.
Other Editions of This Title:
Hardcover (2/1/2014)
Description
Charles Darwin's most famous book On the Origin of Species is without question, one of the most important books ever written. While even the grandest works of Victorian English can prove difficult to modern readers, Darwin wrote his text in haste and under intense pressure. For an era in which Darwin is more talked about than read, Daniel Duzdevich offers a clear, modern English rendering of Darwin's first edition. Neither an abridgement nor a summary, this version might best be described as a translation for contemporary English readers. A monument to reasoned insight, the Origin illustrates the value of extensive reflection, carefully gathered evidence, and sound scientific reasoning. By removing the linguistic barriers to understanding and appreciating the Origin, this edition aims to bring 21st-century readers into closer contact with Darwin's revolutionary ideas.
Indiana University Press, 9780253011701, 352pp.
Publication Date: February 24, 2014
About the Author
Daniel Duzdevich is a biologist, studying the interactions between proteins and DNA. Duzdevich received an award from the Paul and Daisy Soros Fellowships for New Americans in 2012.Olivia Judson is an evolutionary biologist and award-winning writer based at Imperial College, London. Her first book, Dr. Tatiana's Sex Advice to All Creation: The Definitive Guide to the Evolutionary Biology of Sex has been translated into more than 20 languages including Estonian, Korean and Turkish; it was also made into a television show. Since then, her writing has appeared in numerous publications, including the Guardian, the Financial Times, and National Geographic; for two years, she wrote a weekly online blog about evolutionary biology for the New York Times. She is presently working on her next book.