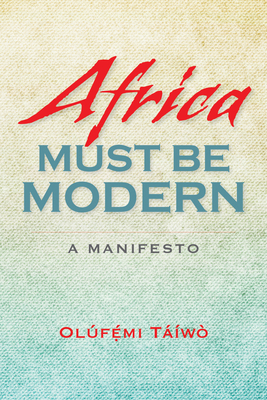 Africa Must Be Modern (Paperback)
A Manifesto
Indiana University Press, 9780253012753, 224pp.
Publication Date: April 17, 2014
* Individual store prices may vary.
Description
Africa must be modern. Let me say it again: Africa must be modern. And it must be modern NOW; not tomorrow; not in the near future; not in the far future.... Put simply, Africa must embrace individualism as a principle of social ordering; make reason central in its relation to, activity upon, understanding of, and production of knowledge about the world, both physical and social, that it inhabits; and adopt progress as its motto in all things. The position just stated is rarely encountered in discourse about, in and on the continent or its Diaspora. On the contrary, no thanks to the militancy and stridency of the nativists, those who wish to celebrate African genius at adapting the wisdom of others and, by so doing, domesticate modernity for the benefit of Africa, Africans, and their life and thought, are practically shouted to silence or, at best, limited to furtive expressions of their preference.From the introduction
About the Author
Olúfémi Táíwò is Professor of Africana Studies at the Africana Studies and Research Center, Cornell University. He is author of How Colonialism Preempted Modernity in Africa (IUP, 2010).