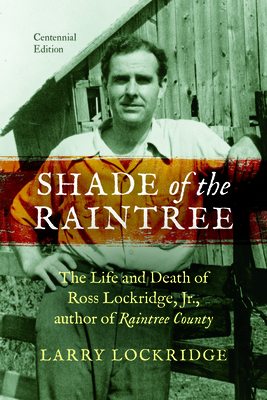 Shade of the Raintree (Paperback)
The Life and Death of Ross Lockridge, Jr.
Indiana University Press, 9780253012814, 499pp.
Publication Date: April 17, 2014
* Individual store prices may vary.
Description
Raintree County, the first novel by Ross Lockridge, Jr., was the publishing event of 1948. Excerpted in Life magazine, it was a Book-of-the-Month Club Main Selection, won MGM's Novel Award and a movie deal, and stood at the top of the nation's bestseller lists. Unfortunately, Lockridge's first novel was also his last. Two months after its publication the 33-year-old author from Bloomington, Indiana, took his own life. His son Larry was five years old at the time. Shade of the Raintree is Larry's search for an understanding of his father's baffling act. In this powerfully narrated biography, Larry Lockridge uncovers a man of great vitality, humor, love, and visionary ambition, but also of deep vulnerability. The author manages to combine a son's emotional investments with a sleuth's dispassionate inquiry. The result is an exhilarating, revelatory narrative of an American writer's life. With a new preface by the author, this 2014 paperback edition marks 100 years since the birth of Ross Lockridge, Jr.
About the Author
Larry Lockridge is Professor of English at New York University and a Guggenheim Fellow. He is author of Coleridge the Moralist, The Ethics of Romanticism, and essays on biography and British Romantic literature. For Shade of the Raintree he received the MidAmerica Award, given by the Society for the Study of Midwestern Literature.