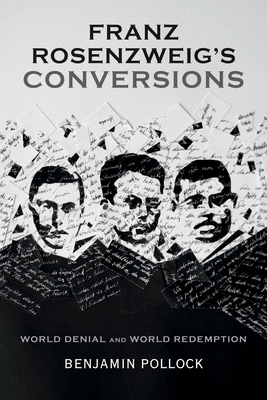 Franz Rosenzweig's Conversions (Hardcover)
World Denial and World Redemption
Indiana University Press, 9780253013125, 280pp.
Publication Date: August 12, 2014
* Individual store prices may vary.
Description
Franz Rosenzweig's near-conversion to Christianity in the summer of 1913 and his subsequent decision three months later to recommit himself to Judaism is one of the foundational narratives of modern Jewish thought. In this new account of events, Benjamin Pollock suggests that what lay at the heart of Rosenzweig's religious crisis was not a struggle between faith and reason, but skepticism about the world and hope for personal salvation. A close examination of this important time in Rosenzweig's life, the book also sheds light on the full trajectory of his philosophical development.
About the Author
Benjamin Pollock is Associate Professor of Religious Studies at Michigan State University.