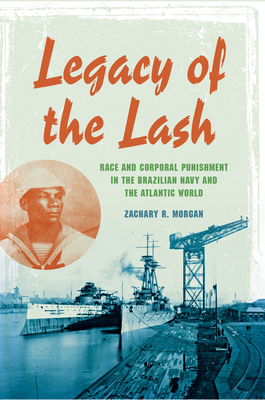 Legacy of the Lash
Race and Corporal Punishment in the Brazilian Navy and the Atlantic World (Blacks in the Diaspora)
Hardcover

* Individual store prices may vary.
Description
Legacy of the Lash is a compelling social and cultural history of the Brazilian navy in the decades preceding and immediately following the 1888 abolition of slavery in Brazil. Focusing on non-elite, mostly black enlisted men and the oppressive labor regimes under which they struggled, the book is an examination of the four-day Revolta da Chibata (Revolt of the Lash) of November 1910, during which nearly half of Rio de Janeiro's enlisted men rebelled against the use of corporal punishment in the navy. These men seized four new, powerful warships, turned their guns on Rio de Janeiro, Brazil's capital city, and held its population hostage until the government abolished the use of the lash as a means of military discipline. Although the revolt succeeded, the men involved paid dearly for their actions. This event provides a clear lens through which to examine racial identity, violence, masculinity, citizenship, modernity, and the construction of the Brazilian nation.
Indiana University Press, 9780253014207, 320pp.
Publication Date: November 12, 2014
About the Author
Zachary R. Morgan is an associate professor of Latin American history and African American studies at Penn State University. He has prevoiusly taught in the American Studies department at the University of Nex Mexico and in the History departments of Boston College and William Paterson University.