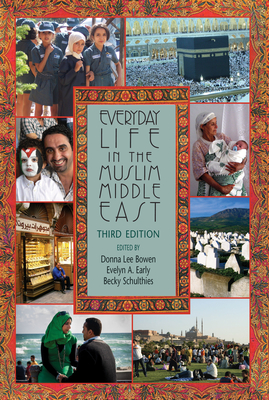 Everyday Life in the Muslim Middle East (Paperback)
Indiana University Press, 9780253014665, 504pp.
Publication Date: November 17, 2014
* Individual store prices may vary.
Description
The substantially revised and updated third edition of Everyday Life in the Muslim Middle East focuses on the experiences of ordinary men, women, and children from the region. Readers will gain a grassroots appreciation of Middle East life, culture, and society that recognizes the impact of wars and uprisings as well as changes to Islamic practice due to advances in technology. The book also explores the influence of social media on politics and labor relations and the changing status of women, family values, marriage, childrearing, gender, and gay rights. This dynamic and imaginative volume continues to provide a rich resource for understanding contemporary Muslim culture in the Middle East.
About the Author
Donna Lee Bowen is Professor of Political Science and Near Eastern Studies at Brigham Young University. Evelyn A. Early, anthropologist and consultant, is a former senior foreign service officer.Becky Schulthies is Assistant Professor of Anthropology at Rutgers University.