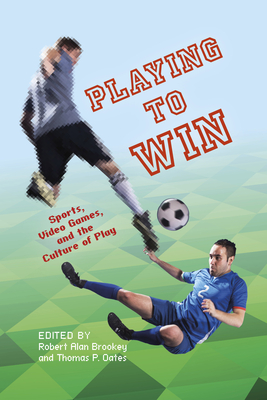 Playing to Win: Sports, Video Games, and the Culture of Play (Paperback)
Sports, Video Games, and the Culture of Play
Indiana University Press, 9780253015020, 264pp.
Publication Date: January 12, 2015
Description
In this era of big media franchises, sports branding has crossed platforms, so that the sport, its television broadcast, and its replication in an electronic game are packaged and promoted as part of the same fan experience. Editors Robert Alan Brookey and Thomas P. Oates trace this development back to the unexpected success of Atari's Pong in the 1970s, which provoked a flood of sport simulation games that have had an impact on every sector of the electronic game market. From golf to football, basketball to step aerobics, electronic sports games are as familiar in the American household as the televised sporting events they simulate. This book explores the points of convergence at which gaming and sports culture merge.
About the Author
Robert Alan Brookey is Professor of Telecommunications at Ball State University where he also serves as the Director of Graduate Studies for the MA program in Digital Storytelling. He is the author of Hollywood Gamers: Digital Convergence in the Film and Video Game Industries (IUP, 2010).Thomas P. Oates is Assistant Professor of American Studies and Journalism and Mass Communication at the University of Iowa.
Advertisement