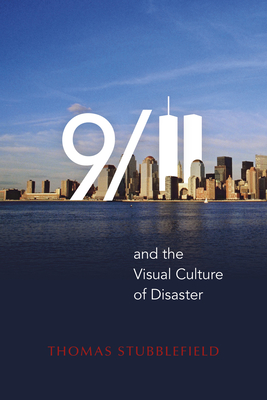 9/11 and the Visual Culture of Disaster (Hardcover)
Indiana University Press, 9780253015495, 246pp.
Publication Date: December 17, 2014
Other Editions of This Title:
Paperback (12/17/2014)
* Individual store prices may vary.
Description
The day the towers fell, indelible images of plummeting rubble, fire, and falling bodies were imprinted in the memories of people around the world. Images that were caught in the media loop after the disaster and coverage of the attack, its aftermath, and the wars that followed reflected a pervasive tendency to treat these tragic events as spectacle. Though the collapse of the World Trade Center was "the most photographed disaster in history," it failed to yield a single noteworthy image of carnage. Thomas Stubblefield argues that the absence within these spectacular images is the paradox of 9/11 visual culture, which foregrounds the visual experience as it obscures the event in absence, erasure, and invisibility. From the spectral presence of the Tribute in Light to Art Spiegelman's nearly blank New Yorker cover, and from the elimination of the Twin Towers from television shows and films to the monumental cavities of Michael Arad's 9/11 memorial, the void became the visual shorthand for the incident. By examining configurations of invisibility and erasure across the media of photography, film, monuments, graphic novels, and digital representation, Stubblefield interprets the post-9/11 presence of absence as the reaffirmation of national identity that implicitly laid the groundwork for the impending invasions of Iraq and Afghanistan.
About the Author
Thomas Stubblefield is Assistant Professor of Art History at the University of Massachusetts, Dartmouth.