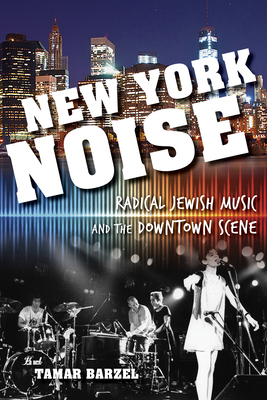 New York Noise (Hardcover)
Radical Jewish Music and the Downtown Scene (Ethnomusicology Multimedia)
Indiana University Press, 9780253015501, 324pp.
Publication Date: January 12, 2015
Other Editions of This Title:
Paperback (1/12/2015)
* Individual store prices may vary.
Description
Coined in 1992 by composer/saxophonist John Zorn, "Radical Jewish Culture," or RJC, became the banner under which many artists in Zorn's circle performed, produced, and circulated their music. New York's downtown music scene, part of the once-grungy Lower East Side, has long been the site of cultural innovation. It is within this environment that Zorn and his circle sought to combine, as a form of social and cultural critique, the unconventional, uncategorizable nature of downtown music with sounds that were recognizably Jewish. Out of this movement arose bands, like Hasidic New Wave and Hanukkah Bush, whose eclectic styles encompassed neo-klezmer, hardcore and acid rock, neo-Yiddish cabaret, free verse, free jazz, and electronica. Though relatively fleeting in rock history, the "RJC moment" produced a six-year burst of conversations, writing, and music--including festivals, international concerts, and nearly two hundred new recordings. During a decade of research, Tamar Barzel became a frequent visitor at clubs, post-club hangouts, musicians' dining rooms, coffee shops, and archives. Her book describes the way RJC forged a new vision of Jewish identity in the contemporary world, one that sought to restore the bond between past and present, to interrogate the limits of racial and gender categories, and to display the tensions between secularism and observance, traditional values and contemporary concerns.
About the Author
Tamar Barzel is an ethnomusicologist whose research focuses on experimental music, jazz, and improvisation. Drawing on ethnographic and archival sources, her work is positioned at the nexus of cultural studies, creative identity, and musical sound. She has presented papers at scholarly meetings worldwide and has published articles in the Journal of the Society for American Music, Jazz/Not Jazz: The Music and its Boundaries, and "People Get Ready": The Future of Jazz is Now. Her newest project investigates the history of creative improvised music in Mexico City.