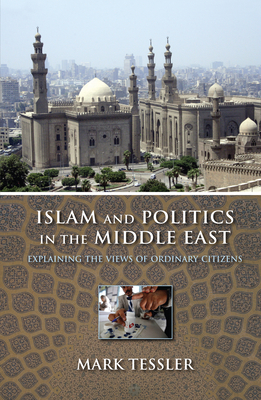 Islam and Politics in the Middle East (Hardcover)
Explaining the Views of Ordinary Citizens
Indiana University Press, 9780253016430, 264pp.
Publication Date: June 22, 2015
* Individual store prices may vary.
Description
Some of the most pressing questions in the Middle East and North Africa today revolve around the proper place of Islamic institutions and authorities in governance and political affairs. Drawing on data from 42 surveys carried out in fifteen countries between 1988 and 2011, representing the opinions of more than 60,000 men and women, this study investigates the reasons that some individuals support a central role for Islam in government while others favor a separation of religion and politics. Utilizing his newly constructed Carnegie Middle East Governance and Islam Dataset, which has been placed in the public domain for use by other researchers, Mark Tessler formulates and tests hypotheses about the views held by ordinary citizens, offering insights into the individual and country-level factors that shape attitudes toward political Islam.
About the Author
Mark Tessler is Samuel J. Eldersveld Collegiate Professor of Political Science at the University of Michigan. He is author of Public Opinion in the Middle East: Survey Research and the Political Orientations of Ordinary Citizens (IUP, 2011), A History of the Israeli-Palestinian Conflict, Second Edition (IUP, 2009), and editor (with Jodi Nachtwey and Anne Banda) of Area Studies and Social Science: Strategies for Understanding Middle East Politics (IUP, 1999).