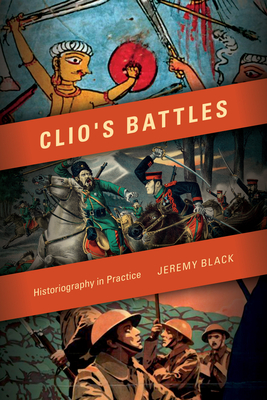 Clio's Battles (Paperback)
Historiography in Practice
Indiana University Press, 9780253016812, 342pp.
Publication Date: June 8, 2015
Other Editions of This Title:
Hardcover (6/8/2015)
* Individual store prices may vary.
Description
To write history is to consider how to explicate the past, to weigh the myriad possible approaches to the past, and to come to terms with how the past can be and has been used. In this book, prize-winning historian Jeremy Black considers both popular and academic approaches to the past. His focus is on the interaction between the presentation of the past and current circumstances, on how history is used to validate one view of the present or to discredit another, and on readings of the past that unite and those that divide. Black opens with an account that underscores the differences and developments in traditions of writing history from the ancient world to the present. Subsequent chapters take up more recent decades, notably the post-Cold War period, discussing how different perspectives can fuel discussions of the past by individuals interested in shaping public opinion or public perceptions of the past. Black then turns to the possible future uses of the then past as a way to gain perspective on how we use the past today. Clio's Battles is an ambitious account of the engagement with the past across world history and of the clash over the content and interpretation of history and its implications for the present and future.
About the Author
Jeremy Black is Professor of History at the University of Exeter. He is author of many books including War and Technology (IUP, 2013), Fighting for America: The Struggle for Mastery in North America, 1519-1871 (IUP, 2011), and War and the Cultural Turn. Black received the Samuel Eliot Morison Prize from the Society for Military History in 2008.