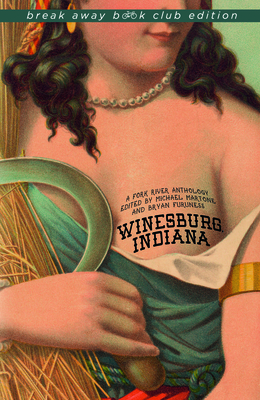 Winesburg, Indiana (Paperback)
A Fork River Anthology (Break Away Books)
Break Away Book Club Edition, 9780253016881, 238pp.
Publication Date: July 2, 2015
* Individual store prices may vary.
Description
In the mythical town of Winesburg, Indiana, there lives a cleaning lady who can conjure up the ghost of Billy Sunday, a lascivious holy man with an unusual fetish and a burgeoning flock, a park custodian who collects the scat left by aliens, and a night janitor learning to live with life's mysteries, including the zombies in the cafeteria. Winesburg, Indiana, is a town full of stories of plans made and destroyed, of births and unexpected deaths, of remembered pasts and unexplored presents told to the reader by as interesting a cast of characters as one is likely to find in small town America. Brought to life by a lively group of Indiana writers, Winesburg, Indiana, is a place to discover something of what it means to be alive in our hyperactive century from stories that are deeply human, sometimes melancholy, and often damned funny.
About the Author
Michael Martone is Professor of English at the University of Alabama-Tuscaloosa. He is author of many books including Four for a Quarter: Fictions; Double-wide: Collected Fiction of Michael Martone (IUP, 2007); and editor of Not Normal, Illinois: Peculiar Fiction from the Flyover (IUP, 2009). Martone was the winner of the 2013 National Indiana Authors Award.Bryan Furuness teaches at Butler University and is author of The Lost Episodes of Revie Bryson.