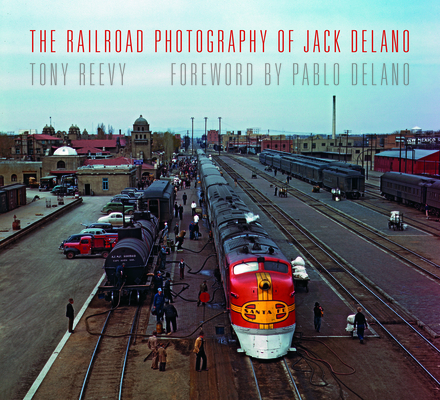 The Railroad Photography of Jack Delano (Railroads Past and Present) (Hardcover)
Indiana University Press, 9780253017772, 204pp.
Publication Date: December 14, 2015
* Individual store prices may vary.
Description
Born in the Ukraine, photographer Jack Delano moved to the United States in 1923. After graduating from Pennsylvania Academy of Fine Arts in 1937, Delano worked for the Farm Security Administration (FSA) and the Office of War Information (OWI) as a photographer. Best known for his work for the Office of War Information during 1940-1943, Jack Delano captured the face of American railroading in a series of stunning photographs. His images, especially his portraits of railroad workers, are a vibrant and telling portrait of industrial life during one of the most important periods in American history. This remarkable collection features Delano's photographs of railroad operations and workers taken for the OWI in the winter of 1942/43 and during a cross-country journey on the Atchison, Topeka, and Santa Fe Railway, plus an extensive selection of his groundbreaking color images. The introduction provides the most complete summary of Delano's life published to date. Both railroad and photography enthusiasts will treasure this worthy tribute to one of the great photographers of the thirties and forties.
About the Author
Tony Reevy is Senior Associate Director of the Institute for the Environment at the University of North Carolina at Chapel Hill and author of O. Winston Link: Life Along the Line: A Photographic Portrait of America's Last Great Steam Railroad.